Our Providers
Meet the team of Medical Professionals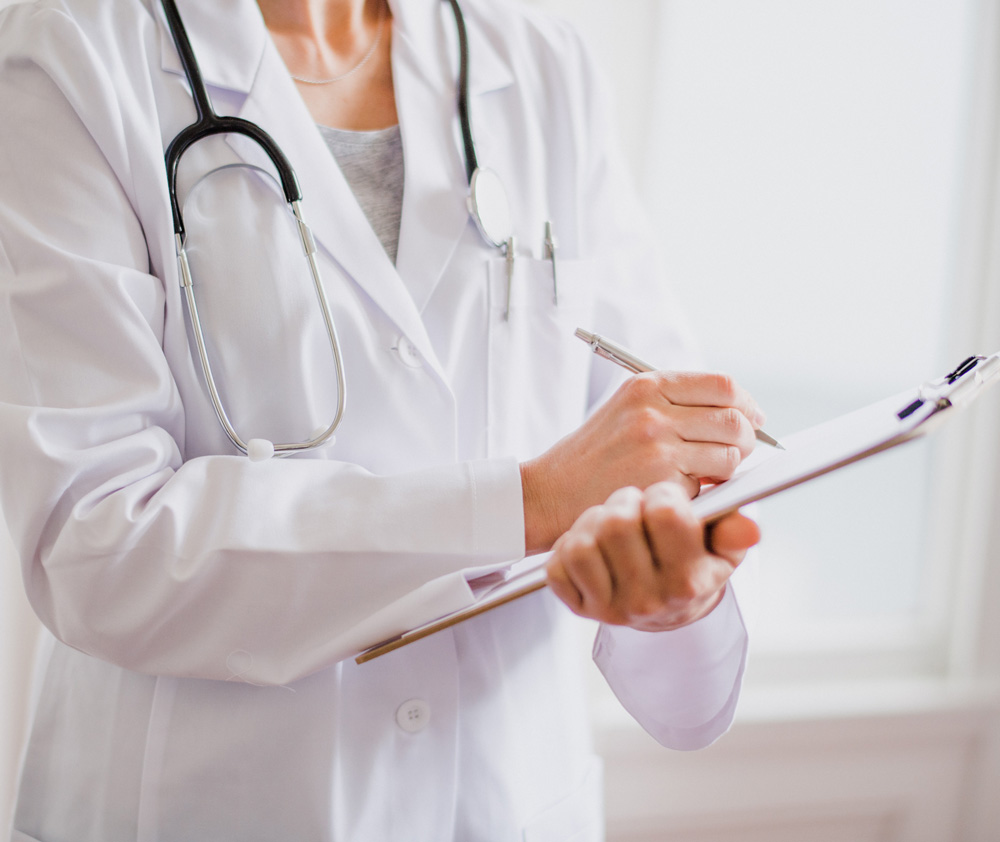 Carol Fischer, M.D. PC
Dr. Fischer is a Wyoming native, having grown up in Green River. She completed her undergraduate studies at the University ofWyoming and obtained her Doctorate of Medicine from Creighton University in Omaha, NE in 1982.
Dr. Fischer is board certified with the American Academy of Family Practice and has been in private practice for over 25 years. Dr. Fischer is very committed to her patients and thus sees them not only in her office but also in the hospital.
Dr. Fischer has three highly experienced and recognized Physician Assistants and Family Nurse Practitioner also dedicated to providing the highest quality care for Dr. Fischer's patients.

Abby Rogers, MS, PA-C
Abby Rogers, MS, PA-C is a board certified Physician Assistant and joined Dr. Fischer's Family Practice in April 2018. Abby is a Wisconsin native, completing her undergraduate studies at Concordia College in Moorhead, MN in 2007. She earned her Masters of Science in Physician Assistant Studies from Missouri State University in Springfield, MO in December 2017.
Before completing her PA program Abby worked as a medical assistant at a Pediatric clinic in Springfield, but loves seeing patients of all ages. She and her husband have permanently settled in Fort Collins, CO and enjoy exploring the outdoors with their dog Pepper.

Jolena M Martin, PA-C
Jolena Martin is a Board Certified Physician Assistant who is a recent Cheyenne transplant from Central Illinois.  Jolena graduated from Southern Illinois University's Physician Assistant Program in 2005 and she loved her time practicing in Family Medicine, Obstetrics & Gynecology, and Urgent Care settings, caring for people of all ages.  Jolena is proud to be married to a loyal service member and officer of the Air National Guard, as well as being the mom of four wonderful kiddos!  She and her family love spending time outdoors with their 2 dogs and horse, and they all are excited to put down roots and continue their family's legacy in Wyoming.  Jolena is passionate about her career as a Physician Assistant and looks forward to building rapport with each and every one of her patients at Dr. Fischer's clinic. 

Kanti Devkota, DNP, FNP
Kanti Devkota, DNP, FNP is a board certified Family Nurse Practitioner and has been practicing at Dr. Fischer's Clinic since March, 2019. She completed her Bachelor of Science in Nursing (BSN) and Doctorate of Nursing Practice (DNP) at the University of Wyoming.
Before pursuing a carrier as a family nurse practitioner, Kanti worked at the hospital in Laramie, Wyoming as a registered nurse for 5+ years. Kanti is dedicated in providing patient centered care and loves the continuity of care that she can provide at a family practice clinic.

Deb Hendershot, Office/Project Manager and Privacy and Security Officer
Lynn Newman, Billing/Coding-HIPAA Officer

Shannon Garcia, Scheduler

Tiffany Calvetti, Medical Records and Referral Coordinator




Location
1331 Prairie Ave # 2
Cheyenne, WY 82009
Office Hours
Monday – 8:00am to 12:00pm Closed for lunch 12 -1 then open 1:00pm to 5:00pm
Tuesday – 8:00am to 12:00pm Closed for Lunch 12-1 then open 1:00pm to 5:00pm
Wednesday – 8:00am to 12:00pm Closed for Lunch 12-1 then open 1:00pm to 5:00pm
Thursday – 8:00am to 12:00pm Closed for Lunch 12-1 then open 1:00pm to 5:00pm
Friday – 8:00am to 12:00pm Closed for Lunch 12-1 then open 1:00pm to 5:00pm
Our office closes daily for lunch between 12:00pm-1:00pm.